Massage turns to hardcore gay daddy sex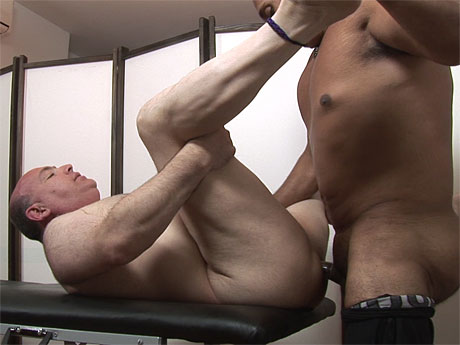 Oh, these massage parlors. So much crazy stuff is going there every day, even right now. Desperate for some action, this older gay daddy came to the parlor to have his hair-covered body massaged – with hope of something else following that, of course. The sexy vibe was strong in the room as the masseur paid attention to every inch of the gay daddy's body. What a surprise, a finger up the ass! Things were definitely going the right way. Pretty soon, and he wasn't even sure how that happened exactly, the gay daddy had the masseur's dick deep down his throat. It was only getting crazier from then on. Pretty soon the gay daddy's ass got filled with some hot beef. Turns out these massage tables are really great for fucking!

Visit OlderGayDaddies.com for more hot and horny gay daddies videos – click here.