Tight clamps on his dick and a needle in his ass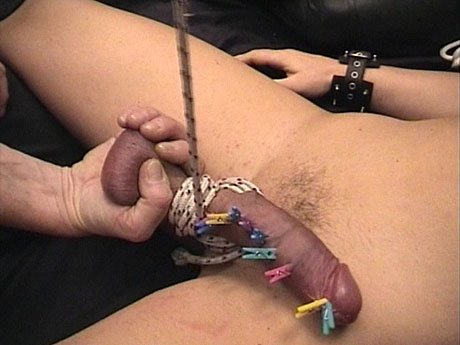 This bound beauty has a lovely dick, all thick and heavy, perfect for some kinky CBT play. Watch as this gorgeous piece of manmeat gets caught in a fine web of rope connecting the victim's nips with his hard shaft. The guy is letting out quiet moans of pleasure and gratitude which only inspires his Master to cover his shaft with pegs and pierce this delicious buttock flesh with needles. Also, nothing is stopping him from giving this lovely cock some sucking now and then!

Visit EuroGayBDSM.com for more gay BDSM and fisting movies – click here.