Darkroom candle play and cocksucking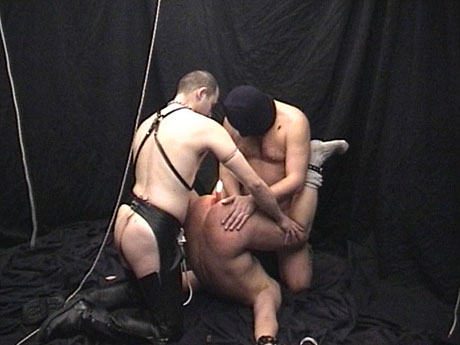 The darkroom games go on, and the huge, mean, masked Master is just about to take control over some sorry assholes and mouths. See him combine pleasures by kicking a slave's sack with his hard black boot while another guy works diligently on his package. That's good oral work, but it won't save his ass from what's coming – literally. And what's coming is a candle which covers the bum in hot wax and ends up right in the pulsing manhole. Now jerk off, bitch!
Visit EuroGayBDSM.com for more gay BDSM and fisting movies – click here.